E+ Highland & Marcella Site – RFP Submission Exhibit extended through December 9
Please join the Highland Park Roxbury community, the City of Boston, and our host, the Boston Society of Architects for an exhibit of their innovative E+ (energy positive) proposals for the city-owned Highland & Marcella Streets sites in Highland Park, Roxbury neighborhood.
Featured Speaker
John Cleveland, Executive Director of the Boston Green Ribbon Commission and co-author of ''
In the proceedings you by chance turned into kissmyessay.org's lead capture form a teacher, you ought to write much further essays. At times you are going to discover that's not necessarily possible, but in the event that you become aware of a portion of your article that may be revised using fewer words, then it's always a good idea. Essays are usually graded by means of a teacher or professor, while private statements may possibly not be evaluated separately, however considered along side other program substances, which include letters and markers of recommendation. Young folks won't be upset while economical services australia utilizing the grade to the ones records offered from the investigation publishing help. It is difficult to present cheap essay producing because we always look closely at the quality. Buy affordable personalized essays on the web and also be sure that you will receive a right person time.
Opening Reception & Program October 29th at 6:00 PM
Submission Exhibit 10/29 to 11/18/2018
Boston Society of Architects, 290 Congress Street, Boston MA 02110
Learn More and view the RFP design proposals for the project site
---
E+ 152-156 Highland Street
Four new home owners including one affordable homeowner have moved into the E+ 152-156 Highland Street Project!
The project, which was completed in the spring of 2018, was recently Certified LEED Platinum by the US Green Building Council. The project earned 93.5 points, 13.5 points above the LEED for Homes Platinum requirements. Learn More
---
E+ Colonial Avenue
The project team of GFC Development with architects Scott Payette and Leupold Brown Goldbach Architekten will break ground on the first E+ Green Building Program project in Dorchester. The four unit side by side duplex over duplex project includes one affordable unit. Learn More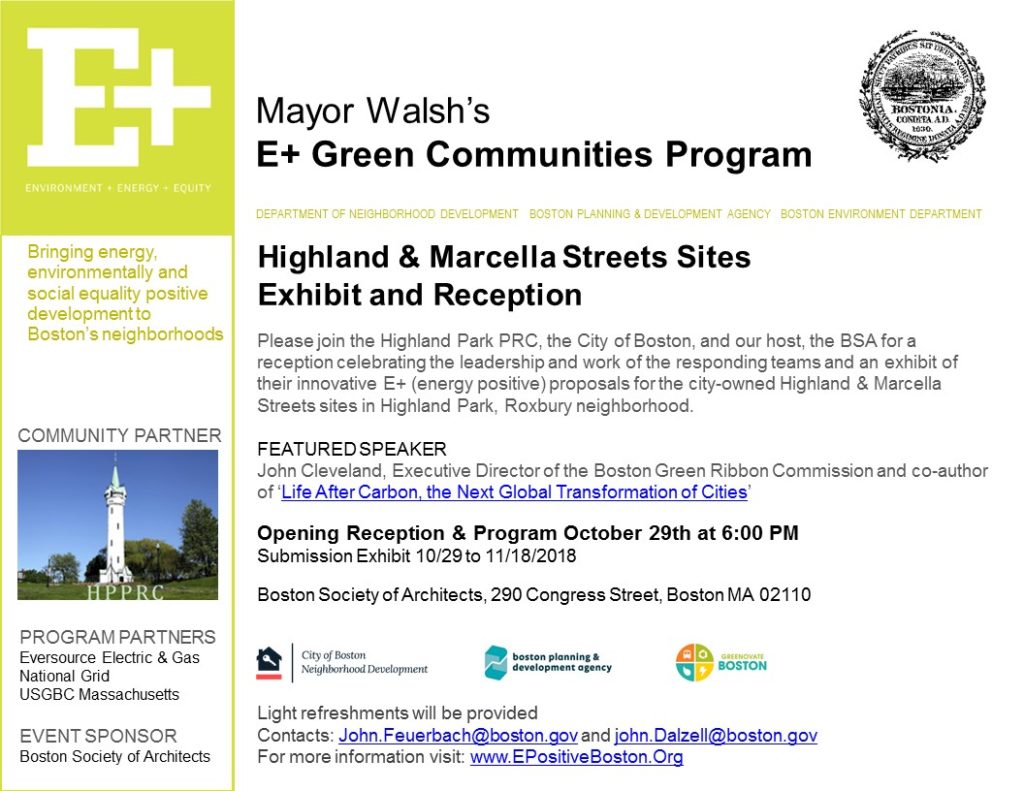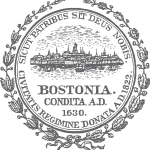 In Boston, we are taking our green building and renewable energy efforts to the next frontier by creating ultra-efficient buildings that generate surplus 
clean energy. We are demonstrating that energy positive green homes and buildings can be constructed sustainably and cost-effectively, while enhancing the livability and vitality of Boston's neighborhoods now and into the future.
---
Boston, a national leader in green building, is promoting the next generation of high performance deep green buildings. The E+ Green Building Program will demonstrate the feasibility of regenerative multi-unit residential buildings and bring energy and environmentally positive homes to Boston's neighborhoods.These proposal submissions show us that regenerative buildings are achievable and not beholden to a particular esthetic.
We are deeply appreciative of the time, expertise, and effort each team has put in their proposal. As evidenced by their vision, creativity and ingenuity, each and every team is a leader in green building design, engineering, and sustainable development.
The initiative continues Boston's efforts to promote sustainable development and green buildings throughout the City. With the support of NSTAR Electric and National Grid and in partnership with the US Green Building Council, the USGBC Massachusetts Chapter, the Boston Society of Architects and the Boston Architectural College, this initiative is challenging leading architects, engineers, developers, and builders to respond to global climate change and envision a truly sustainable future.
The E+ Program is an initiative of the Boston Environment Department, the Department of Neighborhood Development and the Boston Redevelopment Authority.
Program Partners
The E+ Green Building Demonstration Program is a City of Boston initiative supported by local and national sponsors who will assist with promoting the initiative and recognizing selected submissions for innovations in design and construction that advance the goals of E+ Green Program.
Sponsors: EverSource – National Grid – US Green Building Council – Massachusetts USGBC Chapter – Boston Society of Architects