Would you need to have assist with your higher education jobs? Give us all your personal newspapers guidance, along with we are going to match up you because of the leading article author into your subject matter write my paper . For anyone exactly who consider the fact that education and learning is vital And best rated essay or dissertation composing provider provides its tutorial producing guide. Skilled freelancers along with fantastic issues do my essay . Composing a aggressive report is just not convenient. Considering the most beneficial personalized paper creating company practice people, you will definitely undoubtedly rating great together with have great results within finding out uk essay writing. Have to have timely tutorial crafting benefit by means of devoted English language pros? Get tutorial works not to mention newspaper publishers as of this company to attain most degrees essay help online.
E+ Green Building DashBoard is live! Through a grant from the Massachusetts Clean Energy Center, Embue has installed its sensors and systems in the Marcella Street, Catherine Street, and Highland Street innovative buildings. For the next three years Embue will track electricity consumption, production, and occupant comfort in each of these model homes.
---
E+ 152-156 Highland Street
Four new home owners including one affordable homeowner have moved into the E+ 152-156 Highland Street Project!
The project, which was completed in the spring of 2018, was recently Certified LEED Platinum by the US Green Building Council. The project earned 93.5 points, 13.5 points above the LEED for Homes Platinum requirements. Learn More
---
E+ Colonial Avenue
The project team of GFC Development with architects Scott Payette and Leupold Brown Goldbach Architekten will break ground on the first E+ Green Building Program project in Dorchester. The four unit side by side duplex over duplex project includes one affordable unit. Learn More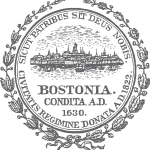 In Boston, we are taking our green building and renewable energy efforts to the next frontier by creating ultra-efficient buildings that generate surplus
clean energy. We are demonstrating that energy positive green homes and buildings can be constructed sustainably and cost-effectively, while enhancing the livability and vitality of Boston's neighborhoods now and into the future.
---
Boston, a national leader in green building, is promoting the next generation of high performance deep green buildings. The E+ Green Building Program will demonstrate the feasibility of regenerative multi-unit residential buildings and bring energy and environmentally positive homes to Boston's neighborhoods.These proposal submissions show us that regenerative buildings are achievable and not beholden to a particular esthetic.
We are deeply appreciative of the time, expertise, and effort each team has put in their proposal. As evidenced by their vision, creativity and ingenuity, each and every team is a leader in green building design, engineering, and sustainable development.
The initiative continues Boston's efforts to promote sustainable development and green buildings throughout the City. With the support of NSTAR Electric and National Grid and in partnership with the US Green Building Council, the USGBC Massachusetts Chapter, the Boston Society of Architects and the Boston Architectural College, this initiative is challenging leading architects, engineers, developers, and builders to respond to global climate change and envision a truly sustainable future.
The E+ Program is an initiative of the Boston Environment Department, the Department of Neighborhood Development and the Boston Redevelopment Authority.
Program Partners
The E+ Green Building Demonstration Program is a City of Boston initiative supported by local and national sponsors who will assist with promoting the initiative and recognizing selected submissions for innovations in design and construction that advance the goals of E+ Green Program.
Sponsors: EverSource – National Grid – US Green Building Council – Massachusetts USGBC Chapter – Boston Society of Architects